Fruitful T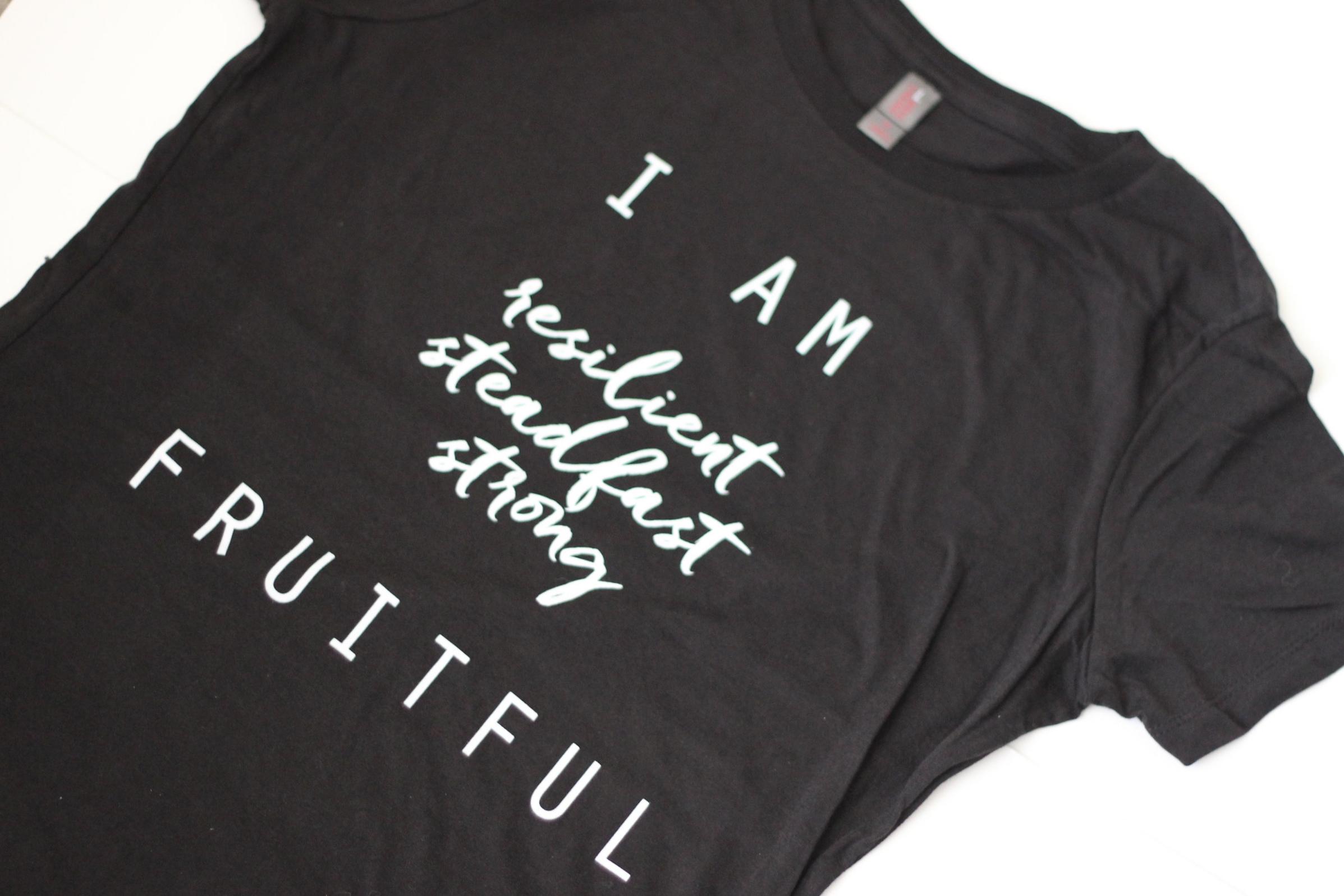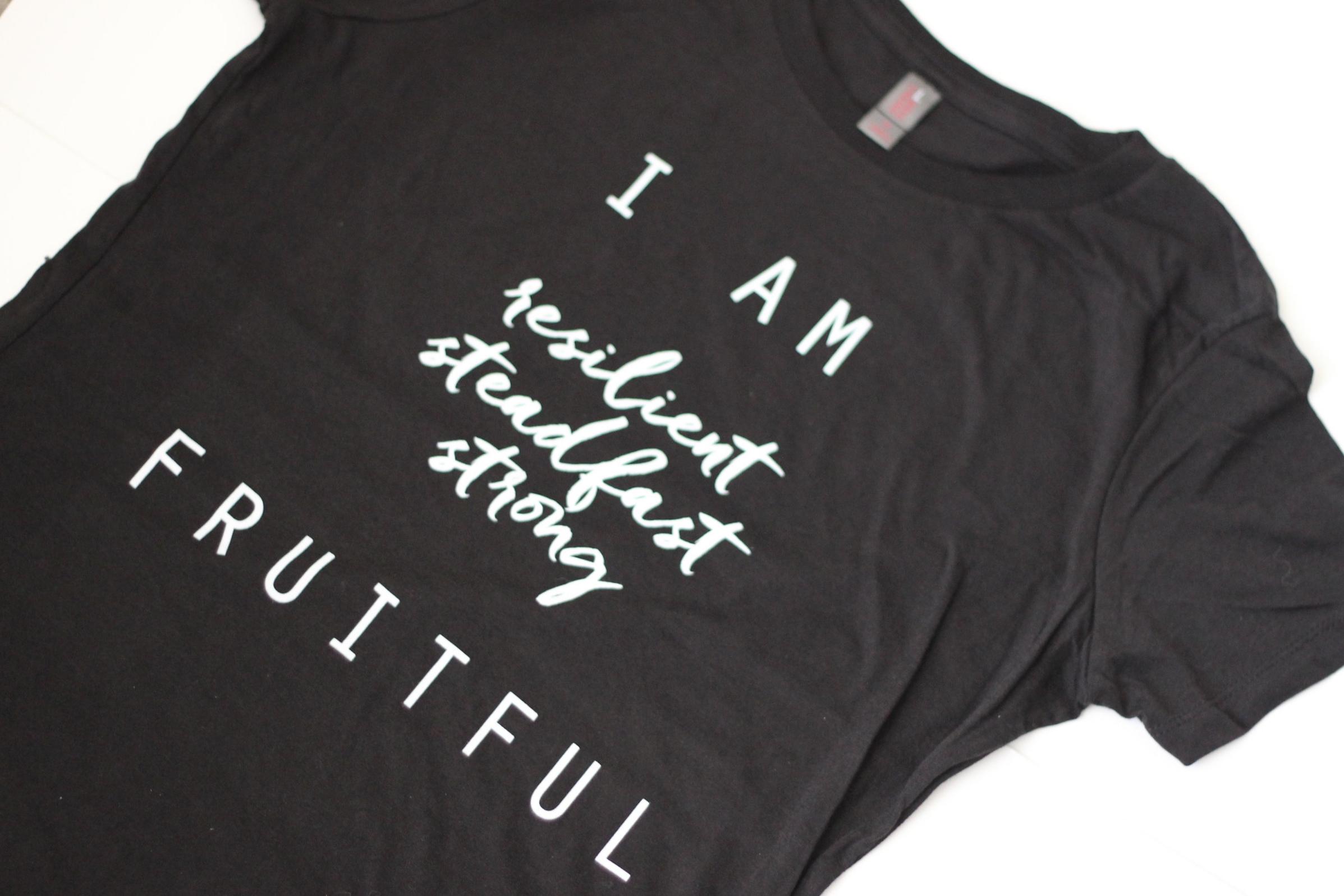 Fruitful T
Strong women of God go through trials too! But this is our inspiration for this shirt. Strong women are resilient, steadfast, and strong in the Lord. They also bear fruit in every season!!
Resilience: the capacity to recover quickly from difficulties; toughness; the ability of a substance or object to spring back into shape; elasticity
Steadfastness: unwavering, firmly fixed in place, determined in purpose. Steadfast women respond with strength when pressed upon
Steadfastness is often translated as patience or the ability to bear up under pressure!

This is what the Word says about fruitfulness in Psalms 1:2-3 (TPT)!!!
"Their pleasure and passion is remaining true to the Word of "I Am,"
meditating day and night in his true revelation of light.
They will be standing firm like a flourishing tree
planted by God's design,
deeply rooted by the brooks of bliss,
bearing fruit in every season of their lives.
They are never dry, never fainting,
ever blessed, ever prosperous."
These tshirts are tight and stretchy. They run a little small, so order a size up if you're concerned about the fit.
The order is for the t-shirt only. The onesie is sold separately.